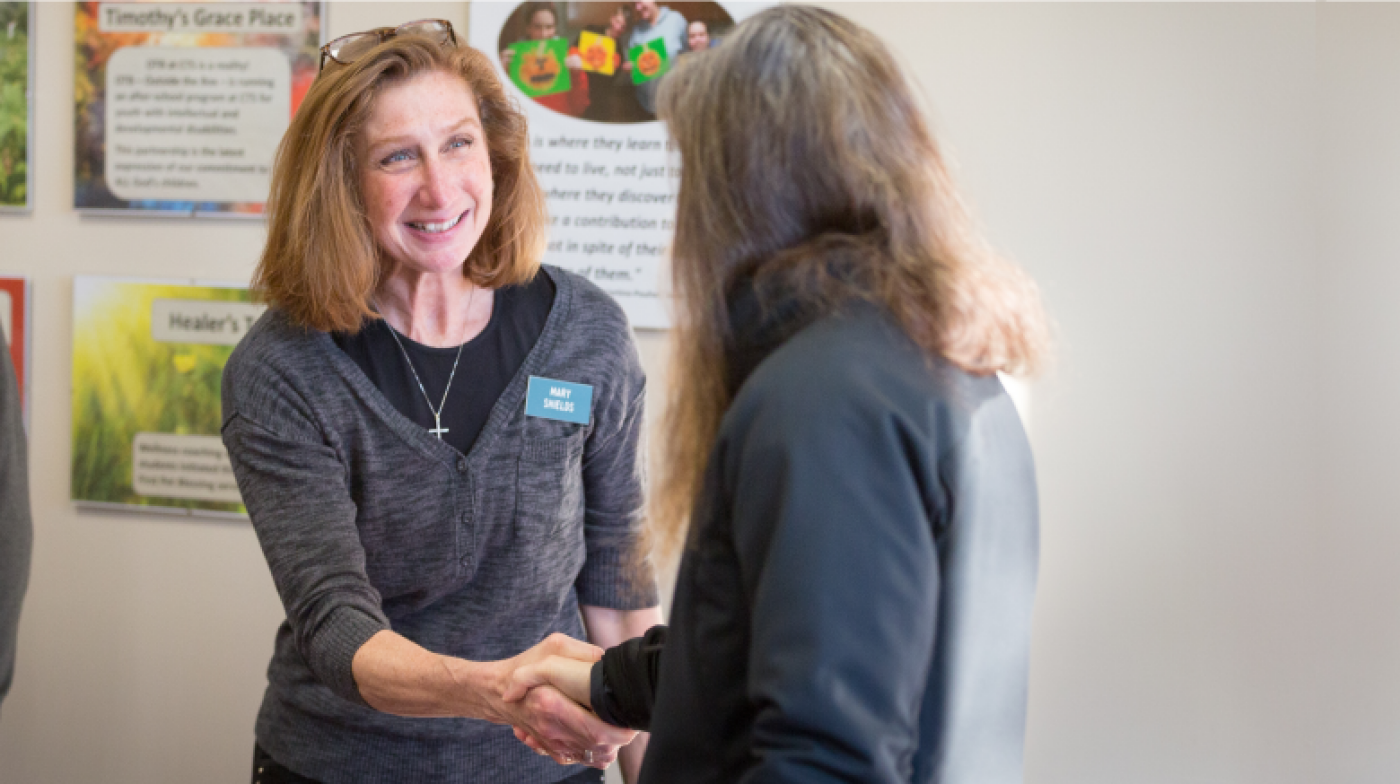 Be one of the first faces that people see as they enter the church building.
Train to be a Stephen Minister
Starting September 2022
Would you like to be a part of ministry that makes a real difference in others' lives when they need it most - and in your own life? Stephen Ministers are members of our congregation who provide one-to-one caring ministry to people experiencing grief, divorce, loneliness, job loss, hospitalization, and many other life difficulties.
Consider becoming a Stephen Minister!
Please contact Randy Mohr, Stephen Ministry Leader or Pastor Todd if you would like to further discuss this opportunity.
LEARN MORE
Stephen Ministry Video
Visit Stephen Ministries website
---
Serve on Sundays

Interested in serving on Sunday? We have several ways you can get involved. We'd love for you to join the team!
Contact Ashley with questions.
---